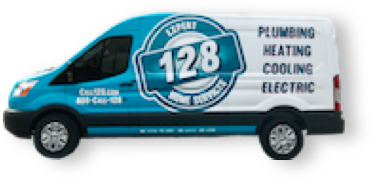 YOUR LOCAL 5-STAR COMPANY
How Can We Help?
Let Us Reach Out To You.
Our Drain Clearing Membership
Enjoy the peace of mind knowing your sewer line is free of roots, intrusions, and cracks that cause drain backups and clogs.
This plan includes:
Yearly cable clearing by a trained drain professional
Visual video inspection with our underground camera
Written summary of findings
Membership discount on repairs of any service
Priority scheduling
Prolonged usage
Improved safety
Peace of mind
Fewer repairs
And more!
This preventative plan is great for homeowners with a history of drain issues, old plumbing, or trees in the front yard.
It includes one drain cable clearing of the main sewer line per year with a visual video inspection and written summary of findings and checklist by an expert 128 technician.
Please note this plan is for preventative maintenance and does not include main line sewer repair or rehabilitation. If further service is required, you receive discounts on any repair as a member.
Does your home qualify for this plan?
Must have accessible clean-out to the main sewer line
Must have proper accessibility to residence
Not available for homes with septic systems
Customer is responsible for any fixtures that may be affecting drainage
This plan is for residential homes of 1-3 unit dwellings only
Sewer lines must be in proper working condition prior to starting the maintenance plan
Sewer lines that have received pipe lining rehabilitation or require jetting and are not eligible for this plan