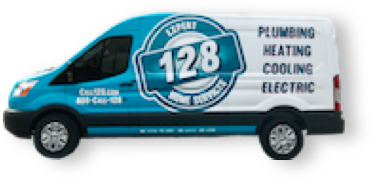 YOUR LOCAL 5-STAR COMPANY
How Can We Help?
Let Us Reach Out To You.
A Sewer Certification is the grading of the home's main sewer line based on age, pitch, and overall condition provided by a trained sewer and drain technician.
A drain specialist observes an underground main sewer line by video camera and will want to know other plumbing factors of the home. The sewer certification is a written summary and given an overall grade to help you make decisions for your home's main sewer line.
This certification is required whenever any new connection is added to a city sewer, be it a private sewer, a septic system, a private drain, or an approved outlet. It is also needed for the alteration of a site that increases the sanitary or stormwater flow generated on that particular site.
You can also get this certification and get your sewer system evaluated to know what's going on in the sewer system. This will help remove any existing blockages and prevent any potential issues or problems in your sewer system. 
Why Get a Sewer Certification with 128?
Getting a sewer certification has helped many homeowners with long-term plumbing and drainage issues that cause drain backups, intrusions, and cracks. The evaluation helps in identifying any existing issues in the sewer line, for example, sewer blockage, slow drains, improper fixture drainage, lack of pitch in the sewer line etc. 
Homeowners can go years without knowing that they have main sewer line issues like cracks, corrosion, and intrusions from tree roots in their front yard.
The sewer certification brings awareness of the main sewer line's condition by gaining visibility underground and helps you understand what long-term and short-term options are depending on the situation and severity.
What we will want to know before booking a sewer certification visit?
Are there any drain issues currently such as drain back-ups or clogs?

Have you had any drain issues in the past such as frequent clogs, backups or slow drains?

Do you have any trees or large shrubs in the front yard?

Have you ever had a video camera inspection before? 
Although most people will mention drain issues, this is a great preventative measure as well. Since the main sewer line is underground from the street to your house, a tiny leak in the pipe could go unnoticed for years.
Symptoms For Needing A Sewer Certification
A history of drain back-ups, clogs, or slow drains

Large trees or shrubs in the front yard

History of drain cleanings, drain jetting or servicing

Old piping, which is very common in Massachusetts
Contact 128 Plumbing Today!
Interested in getting a sewer certification and finding out about your main sewer drain?
Book with us below, message, or call 128 now. We have two numbers, our toll-free line at (888) 419-4233, or you can use (781) 670-3261. We're happy to help. 
We'll answer any questions you may have about sewer certification or about your sewer system and walk you through the possible answers, then schedule you for a visit. We guarantee you'll have a great service experience, and you'll get the peace of mind that comes with our sewer certification program.
Ask about our System Maintenance Plans
At 128 Plumbing, Heating, Cooling & Electric, we guarantee all of our work. You and your family deserve comfort, safety, and 100% satisfaction on every job. Rest assured we provide you with top quality work from the finest technicians in the area.
BECOME A MEMEBER
CALL 128 SKILLS
Here is a quick list of the top drain services we offer: