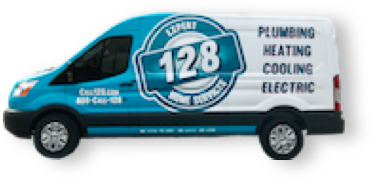 YOUR LOCAL 5-STAR COMPANY
How Can We Help?
Let Us Reach Out To You.
If you're having electrical problems and are looking for help, you want fast service.
You want an electrician who can get to you quickly, diagnose the issue, then fix it efficiently at a fair price.
Our name may not say "electricians," but we've got some of the best in the business, and we've been doing electrical repairs in Massachusetts for decades.
We have experience with all kinds of homes and businesses, and we understand that some electrical problems can be tough to solve.
With that in mind, let's look at the most common electrical home repairs we do. We'll start with an explanation of what they are and why they're necessary, and we'll also tell you which ones are minor and which ones are serious.
In the process, you'll see why 128 is the best choice for electrical repair work—our combination of superior service, experience, and expertise simply can't be matched.
Some Electrical Repairs are Shocking
We'll start with one of the most shocking electrical repairs we run into, literally. If you've got an outlet or a switch that nails you with a shock when you touch it, you need to call us immediately.
There may be a short or an overload in your electrical system, and we can tell you what the cause is and why it's happening, then implement an effective solution.
Servicing Your Circuit Breakers
We often deal with circuit breaker issues, and these, too, can be minor or serious. The fact that your electrical system tripped a breaker is a good sign, albeit in a roundabout way.
It means that your electrical system is protecting you from shorts and overloads, but tripping breakers isn't something you want happening all the time.
To prevent this, we'll test your electrical system, pinpoint the cause, and fix the problem for you. We'll also give you a complete report about everything we do, so you'll have the peace of mind that comes with knowing the exact procedures that were involved.
High Electrical Bills
If your electrical bill suddenly spikes, make sure you call 128 right away. Why? Because the problem may be about more than a price hike by a greedy utility company.
Sometimes a sudden spike in your bill is an indicator that one of your primary appliances is costing you more money than it should. To counter that, we'll analyze the efficiency of all your major appliances and fix any issues.
Our diagnosis may also tell you that the problem involves more than a misbehaving appliance. If you've got something else happening in your electrical system that's causing a higher bill, we'll help you keep that money in your pocket by doing a complete diagnosis of your system to pinpoint and eliminate it.
Repair or Replace Dead Outlets
Dead outlets can be a real pain, but we can easily eliminate the inconvenience. We'll also tell you why the outlet went dead, and we'll perform a thorough analysis of the wiring behind the outlet to see if it was caused by a surge or an overload.
After that, we'll install a new outlet, and we'll also update or replace any wiring to make sure you're up to code.
You may need new outlets to help distribute your electrical load, and we can do that, too. If you're using a lot of extension cords and power strips, you need to replace them with new outlets that have been tested and verified.
Diagnosing Electrical Surges
We also handle electrical surges, which are another common problem that should be addressed immediately. They can cause flickering lights and burned-out bulbs, both of which are inconvenient.
But problems with surges can be more serious, too. If it's been a while since you've had your wiring checked or replaced, surges can put you in danger if overloads or shorts are causing them. A simple electrical repair visit from one of our electricians is a great way to short-circuit any potential problems before they happen.
Wiring Upgrades and Replacement
There's no hard and fast rule about how long wiring can last—it depends on how old your house is, what kind of wiring you have, and the size of your electrical load, among other things.
Wiring can last for decades, but it's always a good idea to know the overall condition of your wiring system. One of our best services is to evaluate your system, tell you if you need improvements, and suggest upgrades that will make you safer and improve your lifestyle, too.
Panels, Junctions, and Switch Boxes
Panels and switches help regulate your electrical system, but you need to have them checked regularly to make sure they're doing their job.
We handle that easily, and we'll also bring them up to code. We'll also test your breakers and verify that there aren't too many in each panel slot, and we'll make sure they're up to code, too.
We'll give you a complete assessment of your electrical system, and that will include recommendations for upgrades and improvements.
RCCB Issues
Did you know you have a Residual Current Circuit Breaker in your home? Many homeowners aren't aware, but RCCBs are a standard item in many home electrical systems. They disconnect your main power from a circuit when they detect residual current, which is an important form of protection for your system.
Our electricians are well aware of how important they are, and they know how to keep them operating properly. They'll run tests and make sure your RCCB is clean, doing its job, and free of corrosion, which will give you the peace of mind that comes with knowing that both your home and your electrical system are protected.
Get the Electrical Repairs You Need
If you're having any electrical problems and you need to get your electrical system fixed, call us right away. You can reach us toll-free at (888) 419-4233, and you can also contact us at (781) 670-3261.
In addition, you can go to 128Plumbing.com and start a live chat, and we have some great blogs and articles there to help you understand your electrical system and how it works, and what the solutions are if you're having problems.
Ask about our System Maintenance Plans
At 128 Plumbing, Heating, Cooling & Electric, we guarantee all of our work. You and your family deserve comfort, safety, and 100% satisfaction on every job. Rest assured we provide you with top quality work from the finest technicians in the area.
BECOME A MEMEBER
CALL 128 SKILLS
Here is a quick list of the top electrical services we offer: