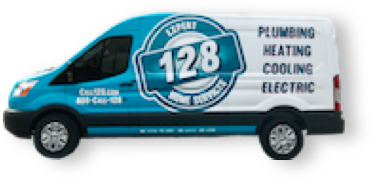 YOUR LOCAL 5-STAR COMPANY
How Can We Help?
Let Us Reach Out To You.
Are you worried about your electricity going out?
Have you experienced a blackout and been left in the dark? If so, you'll be glad to know that 128 Plumbing, Heating, Cooling & Electric offers top-of-the-line generators.
Generators are machines that provide electricity in the event of a black out. This means, instead of worrying about running into a wall or your food going bad, you have a stand alone energy source that will keep things up and running until the power comes back on.
If you are interested in getting a generator, contact us today. Any of our staff members would be happy to answer your questions, and we will help you select the right generator for your home.
Are you looking for a portable or a stationary generator?
What type of fuel is available in your area?
What research have you already done on generators?
How else can we help you?
When is a good time to set up a consultation?
What you can expect from us:
24 hour emergency services
100% customer satisfaction guaranteed
Phones answered by our own staff 24/7
We treat your home with care
Clean uniforms, booties, and drop cloths
Ask about our System Maintenance Plans
At 128 Plumbing, Heating, Cooling & Electric, we guarantee all of our work. You and your family deserve comfort, safety, and 100% satisfaction on every job. Rest assured we provide you with top quality work from the finest technicians in the area.
BECOME A MEMEBER
CALL 128 SKILLS
Here is a quick list of the top electrical services we offer: