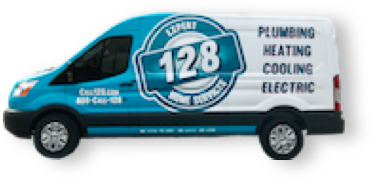 YOUR LOCAL 5-STAR COMPANY
How Can We Help?
Let Us Reach Out To You.
Dealing with a leaky or broken faucet is frustrating for any homeowner.
Broken faucets can lead to water damage, mold build-up, and a sudden spike in water bills.
If you are experiencing problems with your faucets, it's important to call a plumber as soon as you notice. This will help you prevent larger problems in the future.
Here at 128 Plumbing, Heating, Cooling & Electric, we see all types of faucet damage including everything from broken seals and scalding water to dripping faucets to broken faucets. No matter what type of problem you are experiencing, we can help you quickly solve it.
What is the problem and where is it located?
What is your availability?
How can we make this service call convenient for you?
What is the model/serial # of the faucet in question?
What you can expect from us:
24 hour emergency services
100% customer satisfaction guaranteed
Phones answered by our own staff 24/7
We treat your home with care
Clean uniforms, booties, and drop cloths
Ask about our System Maintenance Plans
At 128 Plumbing, Heating, Cooling & Electric, we guarantee all of our work. You and your family deserve comfort, safety, and 100% satisfaction on every job. Rest assured we provide you with top quality work from the finest technicians in the area.
BECOME A MEMEBER
CALL 128 SKILLS
Here is a quick list of the top plumbing services we offer: