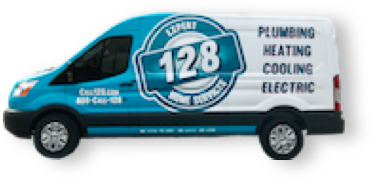 YOUR LOCAL 5-STAR COMPANY
How Can We Help?
Let Us Reach Out To You.
Bathtubs are generally easy to maintain, but when something goes wrong, it can cause a lot of concern.
Thankfully, the plumbers at 128 Plumbing, Heating, Cooling & Electric have years of experience with fixing every plumbing problem imaginable–and that includes tubs.
If you are experiencing any of the following problems with your tub, then it's time to contact us to learn how we can help you:
Leaking tub
Clogged tub
Basin fissures
Broken hardware
Damages stoppers
Pipe damage
Debris build-up
And more
Not only do we provide high-quality repair services, but we can help you with installation as well. There are many projects you can undertake yourself as you build or remodel a bathroom, but tub installation and plumbing is not usually one of them. If you are looking for help with a tub installation, then contact us today. We would be happy to help you!
What is the problem and where is it located?
Do you need help with a repair or an installation?
What is your availability?
How can we make this service call convenient for you?
What is the model/serial # of the tub?
What you can expect from us:
24 hour emergency services
100% customer satisfaction guaranteed
Phones answered by our own staff 24/7
We treat your home with care
Clean uniforms, booties, and drop cloths
Ask about our System Maintenance Plans
At 128 Plumbing, Heating, Cooling & Electric, we guarantee all of our work. You and your family deserve comfort, safety, and 100% satisfaction on every job. Rest assured we provide you with top quality work from the finest technicians in the area.
BECOME A MEMEBER
CALL 128 SKILLS
Here is a quick list of the top plumbing services we offer: